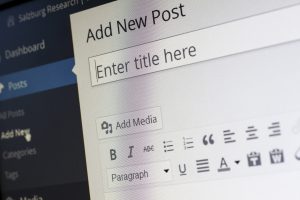 As a freelance writer, some days can be a nightmare. We're usually juggling matters from the minute we wake up until we go to bed. And it's even worse if you're doing this as a side business. As well as the normal day-to-day things you have to consider, you might also have a number of clients and different projects that need your attention. So when on earth would you have time to add in blogging as well?
Unfortunately, it's one of the most important things a freelance writer can do. So much so that you need to look at it as a project that's just as important as your other work.
Let's look at why.
Thought Leader Credentials
It's a great way to showcase your writing skills and also build your portfolio. Your blog can be a platform for you to share your writing with a wider audience (particularly if you brush up on your SEO skills) and demonstrate your expertise in a particular niche. If you consistently publish high-quality content (which of course is a given!), you can establish yourself as a thought leader in your field and even attract potential clients. Much better than going out to find them, huh?
Excellence
Blogging can help you to improve your writing. Having a blog sort of forces you to write regularly (if you listen to the little angel of blogging sitting on one of your shoulders), which can help you to hone your skills and become a better writer overall. It also allows you to experiment with different writing styles and formats that you may not find clients ask you for. This could be list posts, how to posts or even op-ed type opinion pieces. This is crucial for broadening your writing repertoire, and can lead on to job opportunities you hadn't thought of.
Money, money, money
I know we all love writing (hopefully!), but money is what we're all doing it for, after all! And there are an uncountable number of companies and publications that will pay you for your input. They all want to have talented writers contributing to their blogs and websites, so all it takes is for them to find your personal blog. Once they see how impressive your writing is, and that you could write as well for them, you may attract paid opportunities to write for any number of websites.
Ooh and more money
If you have a large enough audience, it's possible you can monetize your blog and create a source of passive income. You could advertise products, show sponsored content, or sell digital products or services (um, well, like me). It can take a while to grow your blog, but eventually you'll be able to reap the rewards monetarily as well as all the other benefits I've mentioned.
Conclusion
Yes, it won't be an immediate bonus, but it can be a valuable addition in all sorts of ways for a freelance writer. You could see your portfolio and career improve, which can lead to more income. And as it allows you to showcase your writing skills, helps you to improve your craft, and potentially lead to paid opportunities and passive income, there's very little downside. It will eat in to your time to perform other tasks, but with all the benefits, isn't it worth it?
Let me know how you get on.
Please follow and like us: