I'm Lizzie Jay and I'm a freelance writer and content marketer. I have a technology background with an honours degree in physics and almost twenty years in the IT industry. I worked my way up from being a programmer to analyst and consultant running teams of developers. After spending a year travelling the world (due to lack of a misspent youth!) I went solo and spent a number of years running my own business as a contractor before relocating from London to Sydney, Australia.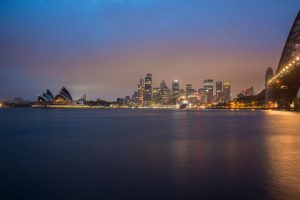 A Change of Direction
Once there I decided to take the leap that I'd always promised myself and set about starting a writing business. And the rest as they say, is history. Today, I write for all types of firms, and help them get their businesses on the digital map.
In the past, I have written all sorts of web copy from landing pages for removal companies to informational marketing brochures for laser eye surgery practitioners. While I think it is interesting to write about different topics, I love nothing more than being able to see an article I've written make it onto that elusive first page of Google.
How I Can Help You
And that is why I am confident I can help you. You might want to entice prospects to learn more about you, land clients or impress peers with your insider knowledge. Whatever you need a freelance writer and content marketer for, my aim is to help you achieve your goals with my skills of accuracy, clarity and ability to explain complicated topics in a simple way.
Kicking Back
When we moved back to the UK we settled in The Cotswolds, which is perfect as I like nothing better than a good walk in idyllic surroundings. Well, that and maybe killer sudokus, astronomy and I have a definite soft spot for Prof. Brian Cox and Doctor Who.
Let Me Help You
Having a good work-life balance is important to me. Luckily, utilizing the power of the internet to find you extra clients and spread the word about your business without any additional work from you fits in perfectly with this ethos.
I love what I do, and I look forward every day to helping people who aren't natural writers. If you need someone to perfect your website, draw potential customers in and raise the profile of your businesses, contact me today. I am experienced in best practices for creating websites and the SEO requirements that bump articles up the search engine results pages.
If you want to reach more people without stressing over the right way to write, contact me today or email me at Lizzie@LizzieJay.com.